For the first time the Regional Alpha Central Java held ALPHA INTEGRATED TRAINING. Pati is the first location in this integrated training. Integrated training is an Alpha training that is centered in one place which is attended by many Churches and various Church denominations.
Alpha Integrated Training in Pati was attended by 107 participants from 40 churches. Not only Pati, this training was also attended by Pastors and Churches from Kudus, Demak and Jepara areas.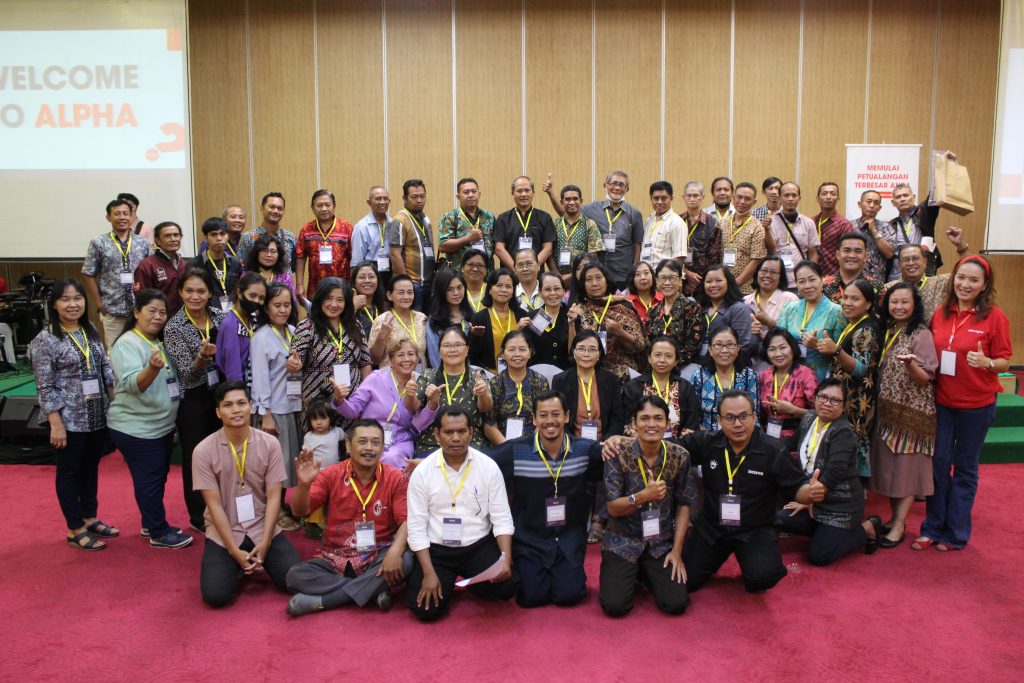 This training is carried out in one day, starting from 09.00 WIB – 17.00 WIB using the latest material from Alpha, namely Alpha Film Series: Indonesian Context (AFSI). It is hoped that this training will help the churches to continue to involve all members of the congregation to be able to share the good news to friends, close friends or family who do not know God.
Apart from Pastors, this training was also attended by several Religious Teachers from schools in Pati, after this training took place, 1 week later, one school used Alpha as a Material for Spiritual Growth at the school, the first week of February 17th 2023 students who attended the Alpha meeting there are 40 students.
There are more than 10 churches that have also confirmed that they will run Alpha in the first week of March 2023.
We have also conducted Integrated Training in Surabaya, which was attended by 17 churches and it was confirmed that 16 churches will try to run Alpha at the local church until early March. Further integrated training will be conducted in Malang and Kediri in March 2023.
You can see photos of this training on our Instagram: